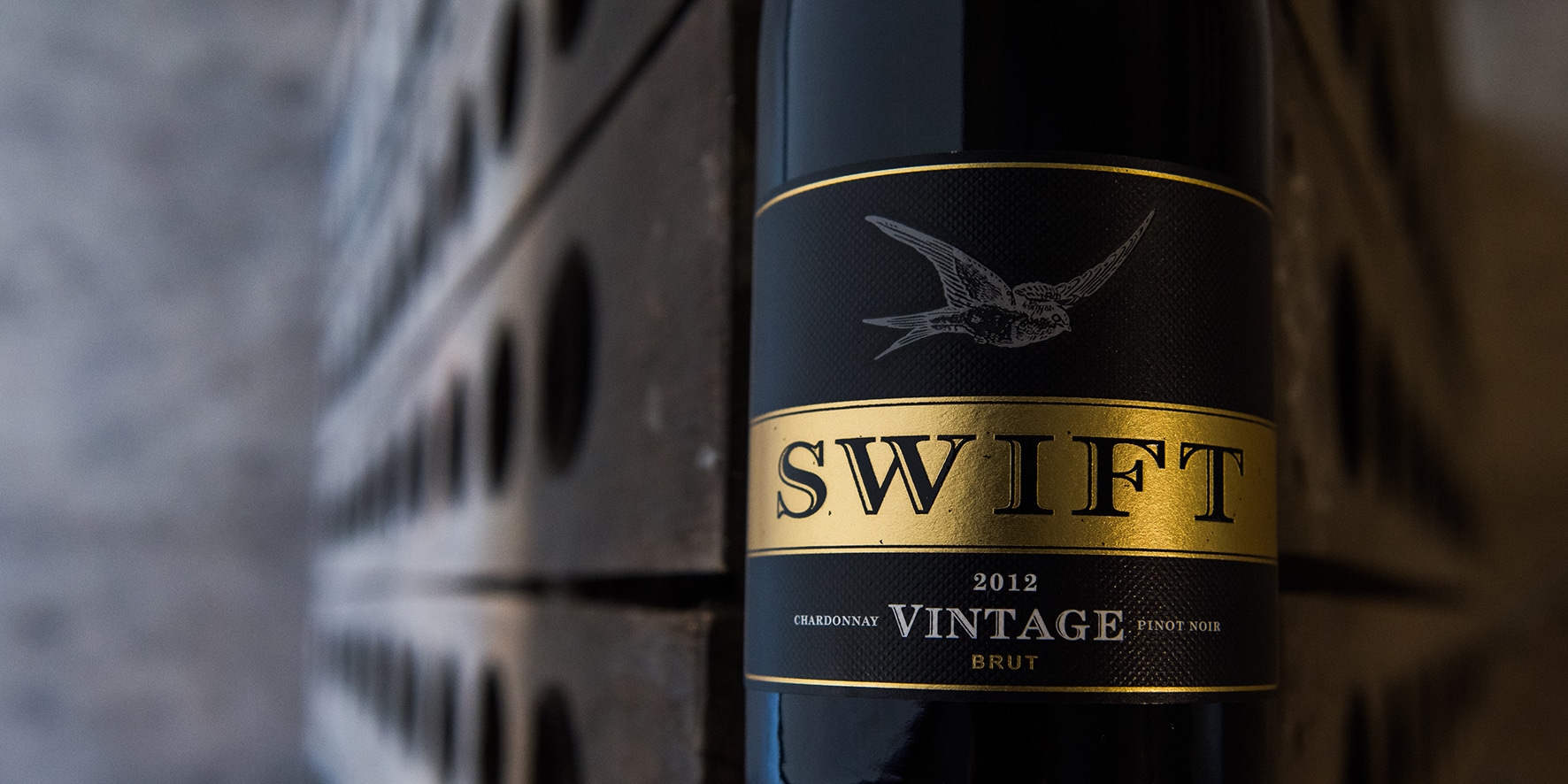 15 Jun

Champion Sparkling

The Swift 2012 Vintage Sparkling has been awarded 'Champion Sparkling'  at the hotly contested Winewise Championships 2020.

This is a special accolade considering the tough criteria required to enter the wine show which is organised by respected wine reviewer Lester Jesberg. Entries are only by invitation and wines are chosen based on their track record – meaning they have to be gold medal or trophy winning wines to be considered. Two wines were selected from the Swift Sparkling range – the Swift 2012 Vintage and Swift NV Rosé. The Swift 2012 Vintage was considered the best sparkling and awarded the 'Championship Sparkling' title.

Lester Jesberg, Winewise Reviewer noted "This was the best, most keenly contested category of the Championship. Australian winemakers have learned a lot about sparkling wines over the past couple of decades, and that is clearly evident in this tasting." "It was the stunning nose of this wine that made the difference in the final decision-making process" continued Lester Jesberg.

We're thrilled by this Trophy, it was up against the most highly awarded Sparklings in Australia and came out on top. Our Swift Sparkling range is now considered one of the best in Australia and a clear indication that the cool climate of Orange is perfect for creating premium Sparkling.

We've been creating the Swift Sparkling range for 10 years and in the last four years alone it has been awarded 10 trophies and over 60 medals.

The Swift 2012 Vintage can only be purchased online.