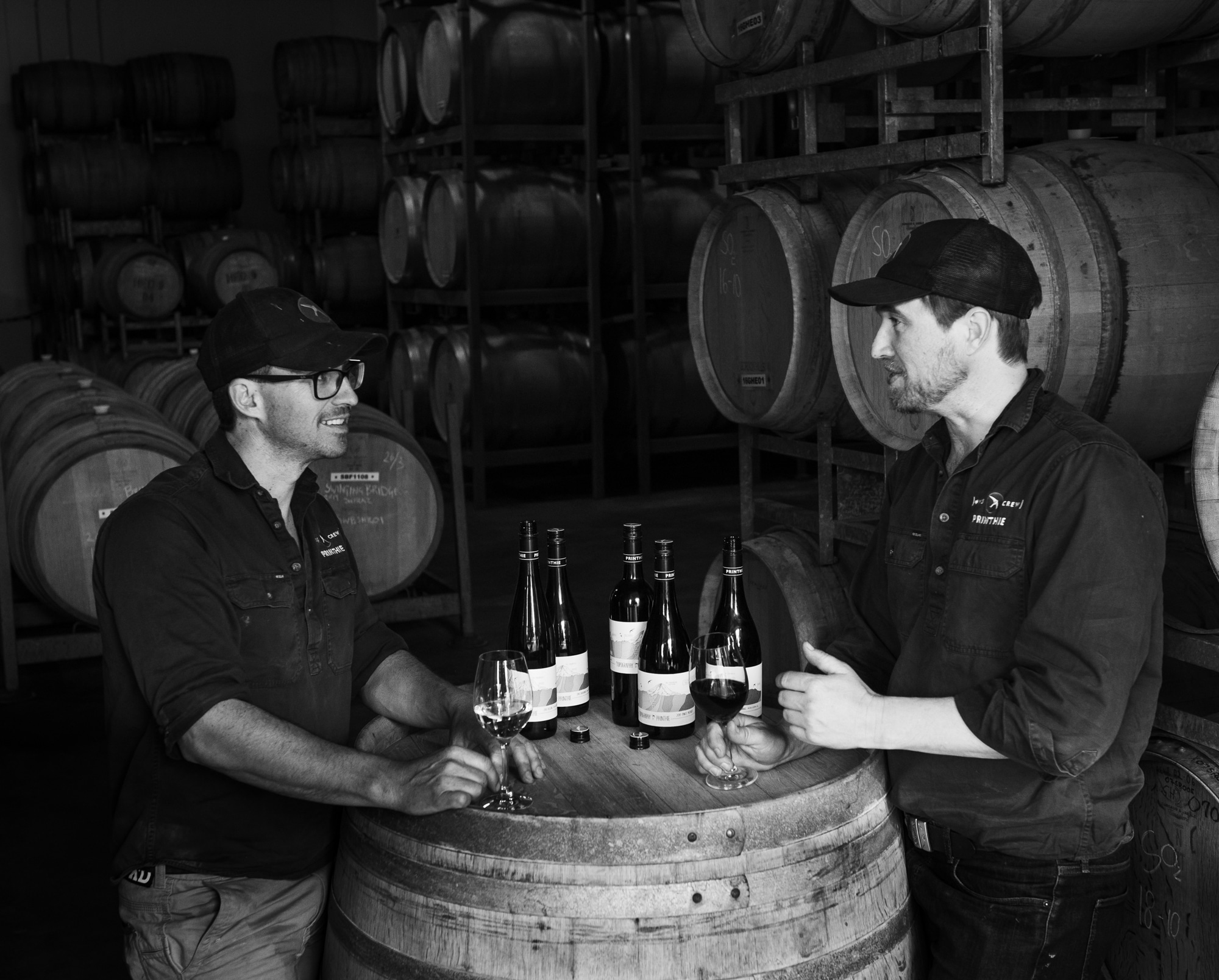 27 Mar

Virtual wine tastings

As the COVID-19 crisis continues to affect the wine industry,  we've decided to transfer our face to face cellar door experience to a 'safe' online experience. So we're now offering virtual wine tasting experiences to support social distancing measures across the country.

The virtual wine tastings will be held weekly on Friday's at 4pm on our Facebook and Instagram accounts.

A schedule of wines we're going to taste will be loaded onto our socials and we've put together a wine pack that contains the wines we'll be tasting. We're encouraging you to order the Virtual Tasting Pack in advance so you can watch the tasting and interact with us in real time. Feel free to ask questions during the live tasting just as if you were sitting across the tasting bench in the cellar door.

We're certainly not used to being in front of the camera but we're really keen to share our passion for wine and perhaps provide a distraction whilst social distancing at home. Never fear if you miss a session they are posted onto our Facebook page or you can use the links below for you to watch at a time that suits you.
Friday 3 April 4pm = Sparkling (Swift Cuvée + Swift Rosé) – View the film here
Friday 10 April 4pm = Chardonnay (Mountain Range Chardonnay + Topography Chardonnay) – View the film here
Friday 17 April 4pm = Shiraz (Mountain Range Shiraz + Topography Shiraz) – View the film here
Friday 24 April 4pm = Pinot Gris (Mountain Range Pinot Gris + Topography Pinot Gris) – View the film here
Friday 1 May 4pm = Cabernet (Mountain Range Cabernet + Topography Cabernet) – View here
Friday 8 May 4pm = Pinot Meunier (Topography)
Friday 15 May 4pm = Rosé (The Snow Line Three Pinots Rosé)
Friday 22 May 4pm = Grapevine Pruning Demonstration
Friday 29 May 4pm = Sparkling (Printhie Sparkling + Swift Cuvée)
Friday 5 June 4pm = Sauvignon Blanc (Mountain Range + MCC museum release)
Friday 12 June 4pm = Swift Family Heritage (Cabernet 85% + Shiraz 15%)