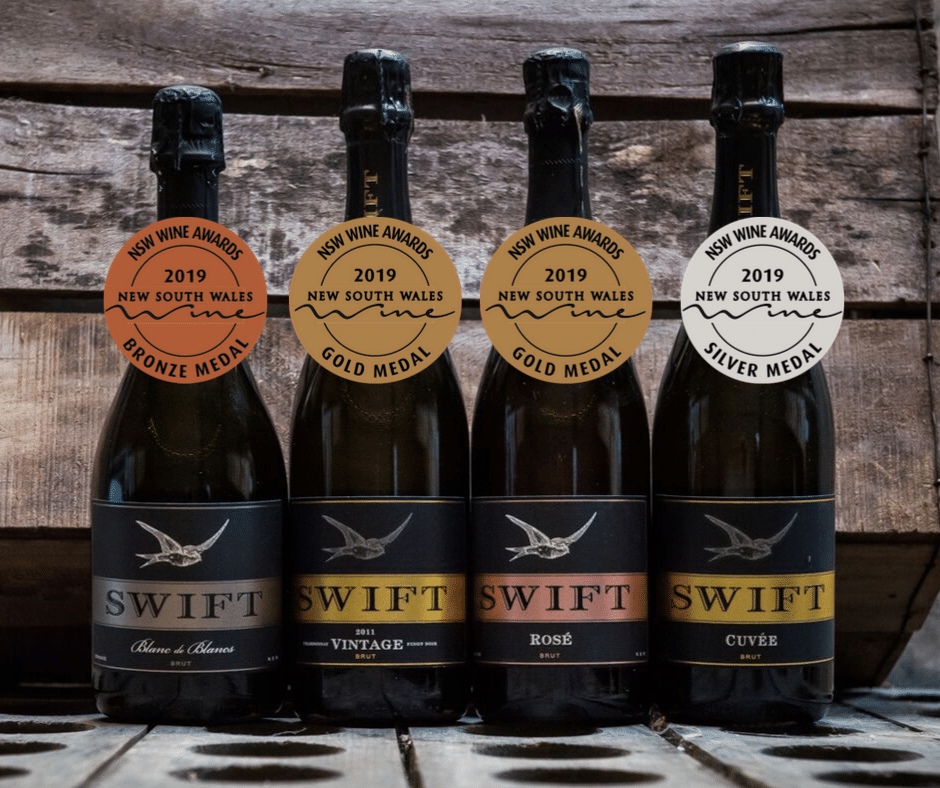 26 Sep

Swift Sparkling awarded 4 medals at NSW Wine Awards

Our Swift Sparkling range received 4 medals in total at the 2019 NSW Wine Awards. In fact, we were awarded the only 2 gold medals in the sparkling class for the Swift Rosé and Vintage. The Cuvée was awarded silver and the Blanc de Blancs received a bronze. This comes off the back of being awarded the Best Sparkling Trophy at the 2018 NSW Wine Awards.

Judging took place at the International Convention Centre in Sydney from 17 to 19 September and saw 16 expert judges from across Australia taste nearly 900 wines from New South Wales. 

Whilst the gold medal wines have been revealed, the trophies won't be announced until 18 October.
​