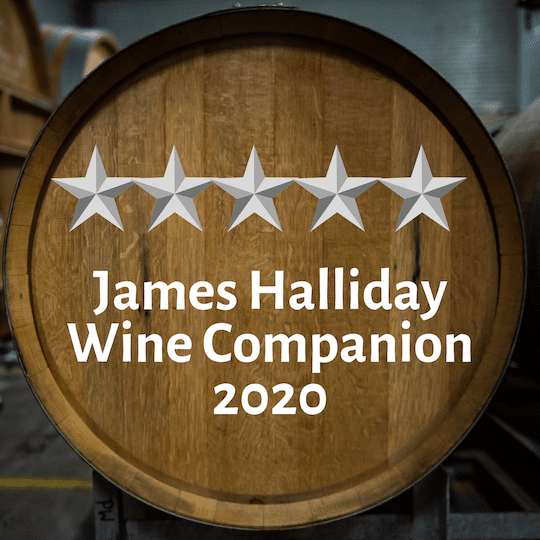 03 Sep

Printhie awarded Halliday 5 stars for tenth year

We're excited to announce we've received a 5-star winery rating in the 2020 Halliday Wine Companion for the tenth time, cementing our place as one of Orange's leading wineries.

To be awarded 5-stars in the Halliday Wine Companion (HWC), we needed to meet a very high standard and be deemed an "Outstanding winery capable of producing wines of very high quality" and needed to have "at least two wines rated at 95 points or above" (Halliday Wine Companion 2020).

This is the tenth year we have received 5 stars and it pays tribute to the amount of work we put into our wines and the great team we have on board.

We also received a score of 95 points for two wines. The newly released Topography Riesling 2018 was also awarded 5 'wine glasses' in the HWC scoring metrics which is defined as "Wines of gold medal standard, usually with great pedigree". Also receiving 95 points was the highly regarded Swift Cuveé Brut NV which was awarded Best Wine of the Show at the Orange Wine Show and Best Sparkling at the NSW Wine Awards in 2018.

In total, fourteen wines were reviewed, and all received scores over 90 with six highlighted as great value for money. These included:
• Topography Riesling 2018 – 95 pts $26,
• Mountain Range Pinot Gris 2018 – 93 pts $22. Also noted as "Highly recommended. Wine of silver medal standard, wines of great quality, style and character, and worthy of a place in any cellar" (HWC),
• The Snow Line Three Pinots Rosé 2018 – 93 pts $26,
• Mountain Range Chardonnay 2018 – 92 pts $22,
• Mountain Range Shiraz 2018 – 92 pts $22; and
• Mountain Range Sparkling 2018 – 91 pts $22.

We're really happy that these scores reflect our commitment to producing quality wine and showcasing our cool climate craftmanship.