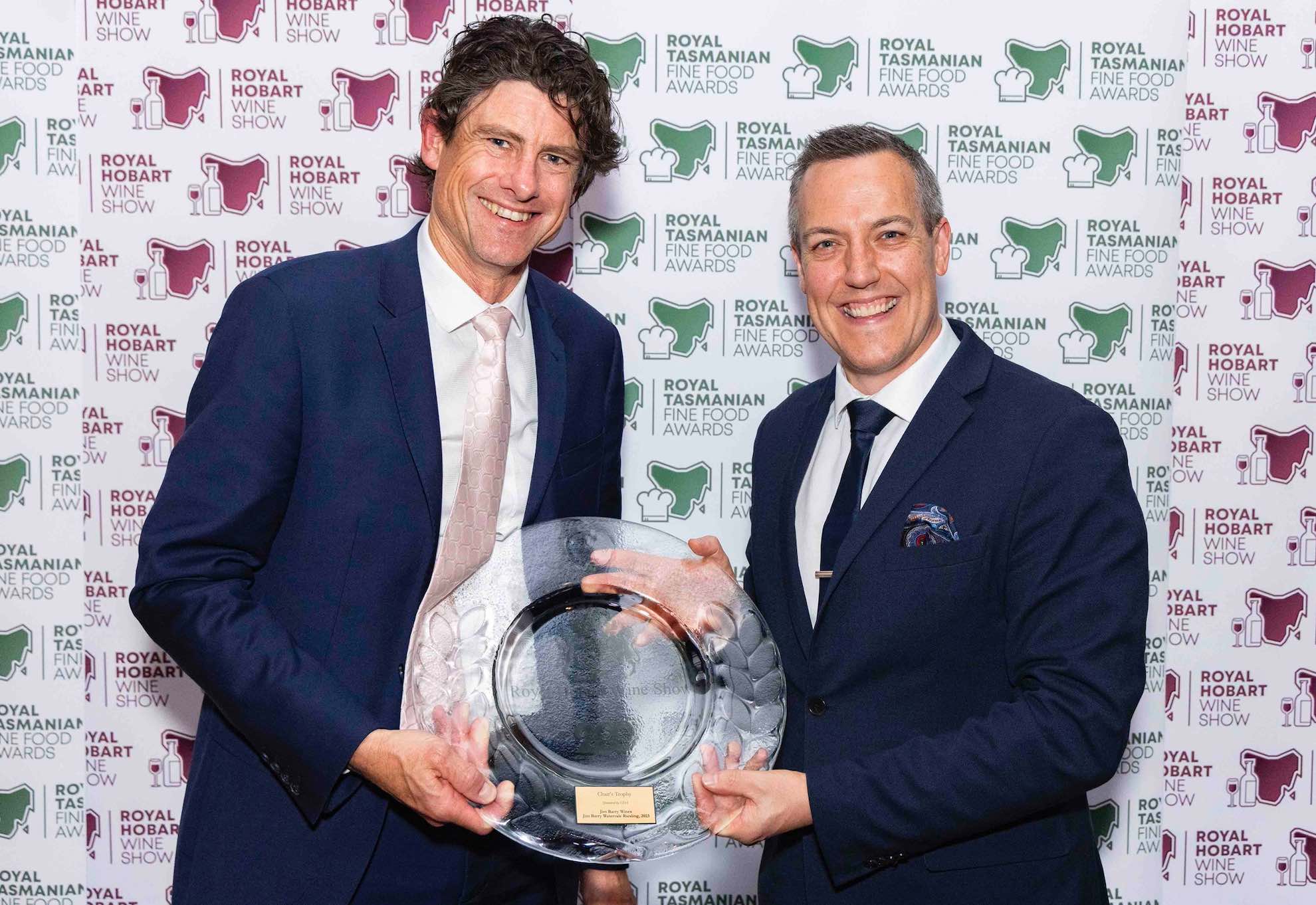 17 Nov

Best Sparkling Trophy at Royal Hobart Wine Show

The Swift 2015 Vintage Sparkling, made by Printhie Wines, has been awarded the Best Sparkling Trophy at the 2023 Royal Hobart Wine Show, traditionally the strong hold for Tasmanian producers.

Celebrating its 50-year anniversary, the Royal Hobart Wine Show is considered the benchmark for sparkling producers. So it is real testament to the Swift family that a traditional method sparkling from Orange has taken the top honour. This Trophy demonstrates that Printhie Wines continues to be one of Australia's best sparkling producers.

Winning this award with a sparkling from the Orange wine region is quite significant especially when Tasmania is traditionally considered the sparkling region of Australia.

This win continues the accolades for the Swift sparkling range which was launched in 2010. A highlight was the Best Australian Sparkling award for the Swift 2011 Blanc de Blancs at the 2022 Champagne and Sparkling Wine World Championships held in London. Recently the medals were announced for the 2023 competition with the Swift 2011 Blanc de Blanc again awarded gold. The trophy announcement will be made in November. The Swift range has also been crowned Best NSW Sparkling at the NSW Wine Awards for an unprecedented five consecutive years from 2018 to 2022.

"It's great to see that our work on the Swift Sparkling range continues to be recognised. The amount of patience required to make traditional method sparkling is incredible. We made this wine eight years ago and it's only just been released. It's a long time to wait to see the results so we're glad to see that patience is paying off" said Drew Tuckwell, Head Winemaker.

Both Tasmania and Orange are cool climate wine regions, however it's the elevation of Orange that sets it apart and provides the perfect topography for growing premium sparkling grapes.