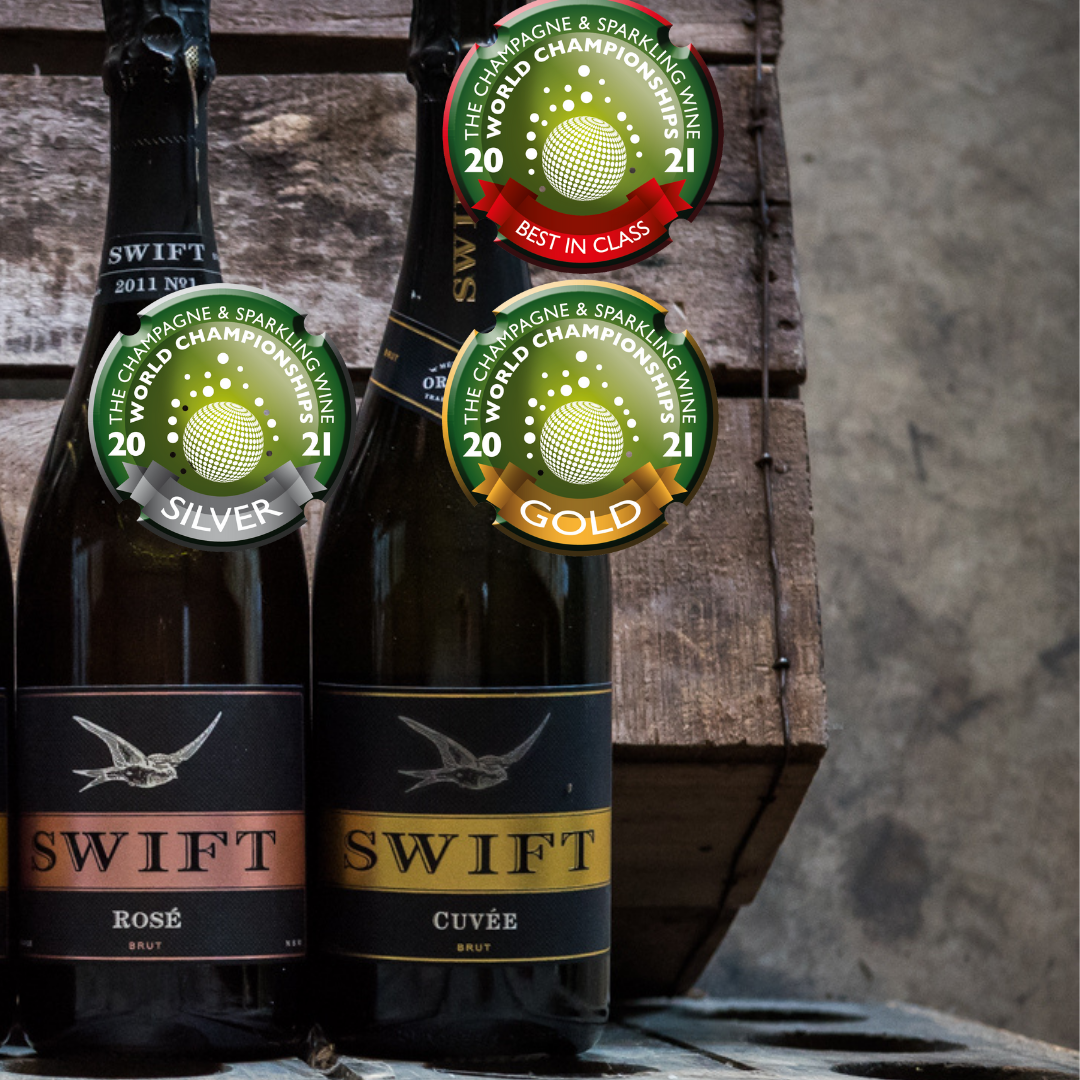 29 Nov

Best NV Cuvée in Australia!

Best Australian Non-Vintage Sparkling!
​
​The results for the Champagne & Sparkling Wine World Championships for 2021 held in London were announced this month and we were very excited to receive an international Gold (Swift Cuvée) and Silver medal (Swift Rosé) for the Swift Sparkling. The Cuvée then went on to be awarded Best Non-Vintage Sparkling for Australia.
​
​The Champagne & Sparkling Wine World Championships is deemed to be the world's toughest and most prestigious sparkling wine competition. So we're putting Orange and Australia on the international map for world class traditional sparkling.
​
Over 1000 sparkling wines were judged over 2 weeks​ with 139 Gold & 268 Silver medals awarded to 19 countries in this year's competition.
​
​A big congratulations to our winemaker Drew Tuckwell for his tireless drive to craft world class traditional method sparkling wines.